Meet Our Team


Lucero (Lou) Botkin - Owner, Licensed Massage Therapist

Possessing a true passion for helping others, Lou attended and graduated from Cedar Stone School of Massage in Harrisonburg, VA 5 years ago and has been a Licensed Massage Therapist ever since. Lou loves all styles and modalities of massage therapy, but two of her particular favorites include prenatal massage and Rainbath therapy. She is also trained and certified in other therapies and spa treatments such as threading, lymphatic drainage massage, body treatments, reflexology, Reiki, and more! Lou especially exceeds when it comes to customizing therapies for her clients. Whether it's your first session with Lou or your 100th, you're sure to never receive the same massage twice. Lou's goal and promise to every individual client is to provide bodywork that honors their mind, body and heart.

When she isn't melting away stress and relieving tight muscles, Lou is making memories with her loving family. She, her husband, and their children live on a farm in Augusta County. Between farming, beekeeping, gardening, adventuring, and experiencing all the world has to offer, there is certainly never a dull moment on the Botkin farm!

Jennifer (Jen) Tullo - Herbalist, Yoga Instructor, 200RYT, Natural Lifestyle Designer

With a desire to make natural healing and green living mainstream and accessible to everyone, Jen offers an array of services designed to bring balance to the body, peace to the mind, and purpose to the spirit. As an Herbalist and Ayurveda Student-Practitioner, she offers herbal consultations, crafts and sells herbal remedies and helps her clients design simple lifestyle changes that promote natural wellbeing. Jen also teaches group and private-session Yoga and Pilates classes, and leads workshops, retreats and events on many different topics of Natural Lifestyle Design. Whether you're looking for gentle herbal options for wellness, or to try a new mindful movement routine (like Yoga or Pilates), or to make big life changes that require guided perspective and reflection, Jen makes these transitions easy and fun!

Jen is concurrently enrolled in the 3-year Herbalist Program at Sacred Plant Traditions in Charlottesville, Virginia, and the 600-Hour Ayurveda Wellness Counselor Program at the Asheville School of Massage and Yoga in Asheville, North Carolina. She holds a 200-hour Yoga certificate from the Kunga Yoga School, a Yin-Yoga certificate, a Pilates Mat 1 certificate, and advanced trainings in Yoga for trauma, Clinical Aromatherapy, and Anatomy and Physiology.

When she's not studying too much, Jen enjoys growing her family farmette with her husband and two children – planting and harvesting herbs, keeping bees, and making herbal remedies.

Morgan Rae Leap - Licensed Cosmetologist

Morgan has been offering her clients hair care and styling for over 6 years. A graduate from Massanutten Technical Center in 2014, she has also had apprenticeship training under seasoned fellow hair stylists. Morgan has a panache for pampering her clients and making them feel like they've been friends for years. Her favorite way to express her talent is event/wedding hair styling and makeup application. She is also experienced in nail care, spray tanning and waxing.

Morgan grew up in the local area and resides in Rockingham county, Virginia. In her spare time she enjoys going to concerts, traveling and experiencing new destinations as well as spending time with her loving family.

Leah Kilcup - Licensed Massage Therapist, Licensed Massage Therapist Instructor

Leah's journey to massage therapy began when she lived overseas in Thailand. For two years, Leah studied Thai Massage under the instruction and guidance of the local practitioners. Bringing with her all the lessons and wisdom learned, Leah returned to the United States, finished her education at Cedar Stone School of Massage, and subsequently received her massage license. Leah also obtained a license to be a Massage Therapy Instructor. Immediately getting to work on educating other inspiring massage therapists, Leah began teaching at Cedar Stone. For three years, Leah mentored students in Swedish Massage, Joint Mobilization, and Shiatsu. Leah's scope of practice includes Thai Yoga Massage, Shiatsu, and Lymphatic Drainage Therapy but she is also well-versed in Swedish Massage, Deep Tissue Massage, and several forms of hot and cold Stone Therapy. It's no secret that Leah is extremely passionate about the positive impacts of therapeutic massage and its holistic benefits. Leah looks forward to working alongside her clients in their path to health and wellness!

Connie Magee - Certified Massage Therapist

Connie Magee is a Board Certified Massage Therapist of 5 years and has passed her knowledge onto others by teaching various courses at Cedar Stone School of Massage. She excels in deep tissue therapy, Swedish massage, joint mobilization, neuromuscular therapy, Reiki, Facial and Foot Reflexology, Shiatsu, Tui Na, cranio-sacral, and meridian work. Connie is also a Sound Healer (Level 2 Certified by IASH), a yoga and meditation instructor, and teaches Shamanic healing work.

Simone Brickhouse - Nail Technician

Simone has been creating fabulous nail art as a Nail Technician for 5 years now. With an extraordinary talent for french manicures and pedicures, ombré effects, intricate nail designs, glitter art, and acrylic nail sculpting, Simone's ingenuity is sure to amaze you. Never missing a moment to learn the latest techniques and nail designs, Simone has the knowledge to make your manicure and pedicure ideas a reality. Whether it's classic nails you want, or the trendiest nail fashions, Simone's ultimate goal is to help you achieve the most healthy and beautiful nails imaginable!

Simone, her husband, and their adorable children live in Page County, VA. In addition to designing incredible works of nail art, Simone loves spending time with her beautiful family and living life to the fullest.


Hours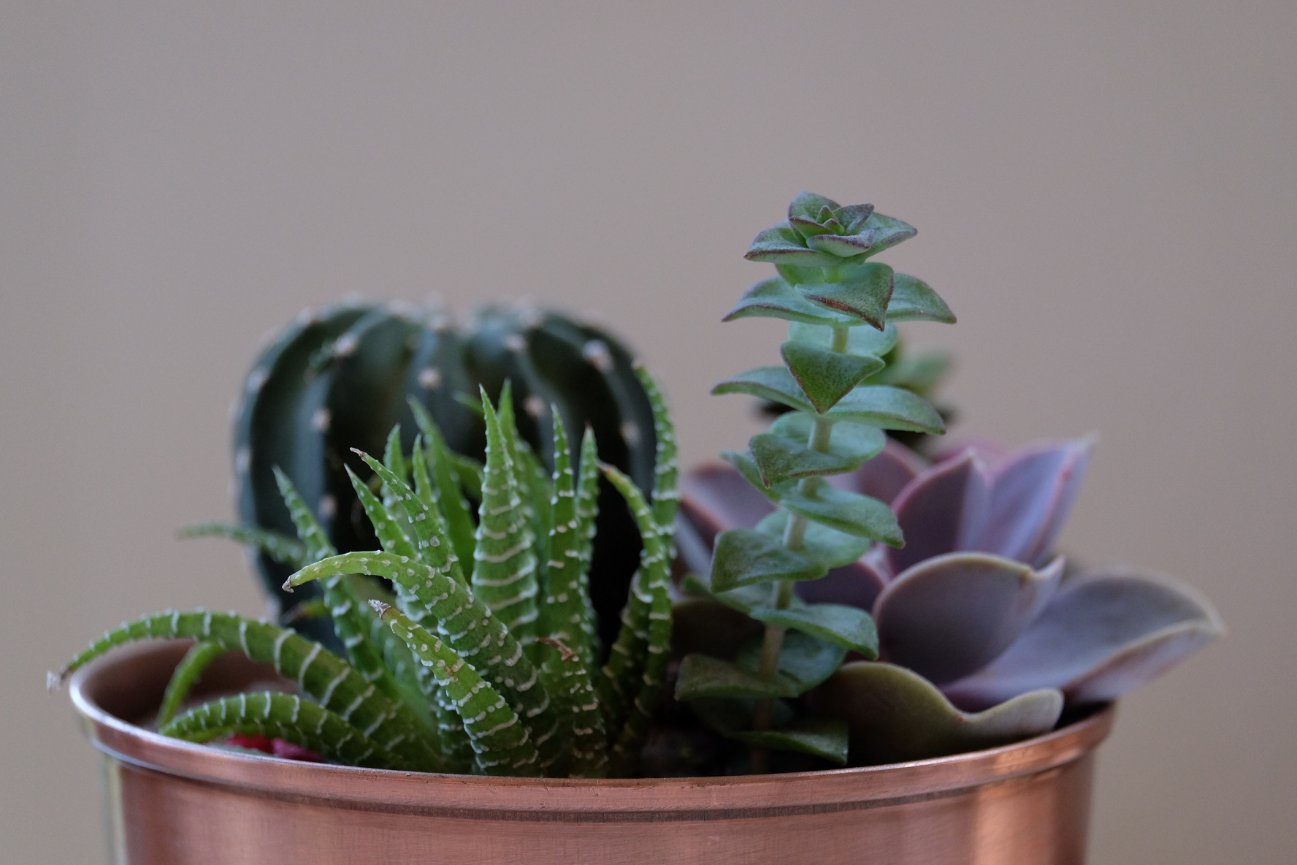 | | |
| --- | --- |
| Tuesday | 10:00 a.m. - 6:00 p.m. |
| Wednesday | 10:00 a.m. - 6:00 p.m. |
| Thursday | 10:00 a.m. - 6:00 p.m. |
| Friday | 10:00 a.m. - 6:00 p.m. |
| Saturday | 9:00 a.m. - 1:00 p.m. |

Closed Sundays and Mondays


Evening hours are available upon request.

For your convenience, Escapes Spa is able to accommodate on-site services or house calls for certain spa services. Call 540-830-0483 for information on availability, traveling fees, and traveling services offered.


Etiquette & FAQ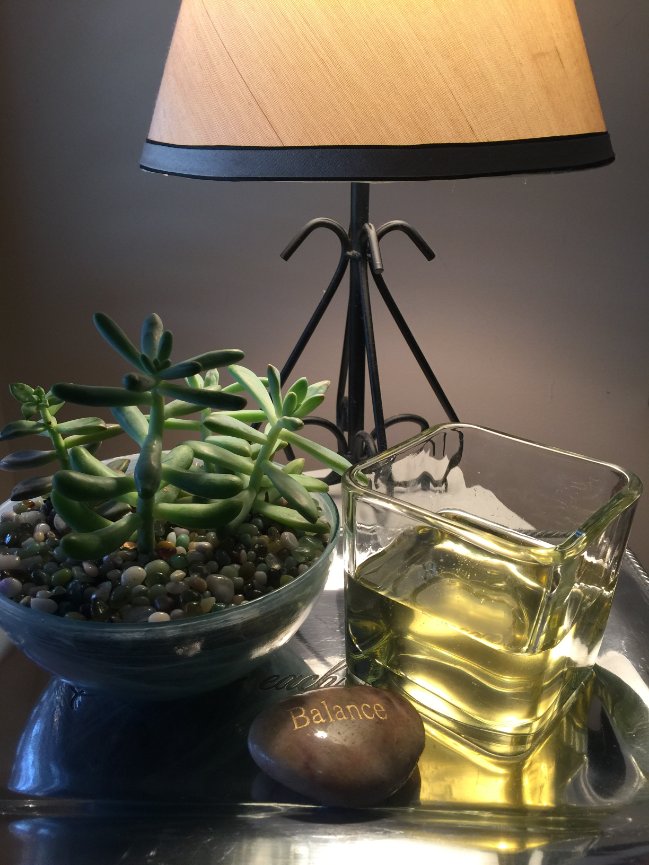 Appointment Time
Please arrive 10-15 minutes early for your scheduled appointment time to allow for check-in, paperwork and to discuss any questions you may have in order to get the most out of your service.
Cancellations
Escapes Spa requires that the client provide notice of cancellation 24 hours prior to the scheduled appointment time. Failure to provide proper notice will result in a charge of the scheduled service(s).
Lateness Policy:
The time that we have booked for you appointment is your time to enjoy a relaxing treatment. In order for us to provide excellent service to all of our clients, we ask that you arrive on time. New clients are encouraged to arrive 10-15 minutes ahead of their appointment time to fill out their paperwork and meet with their provider. Should you arrive late, we MAY deduct those minutes from your appointment time. Although we hate to do this, it is necessary so we can ensure ALL CLIENTS are seen at their appointed time. Thank you for your time consideration of the staff and other clients.
Noise
We strive to provide and maintain a peaceful, relaxing atmosphere. We ask that you, please, silence cellphones and other electronic devices and try to speak quietly - what we, in the spa industry, call "spa voice" :)
Gratuity/Tips
Gratuity is not included in the price of your service*. In general, an appropriate gratuity is 15-20% of your service total - however, this is entirely left up to your discretion. If you would like to add a gratuity, the best time to do so is typically upon check-out.
*An 18% gratuity will automatically be applied to all groups of three or more.
Health Concerns
There are several contraindications for receiving massage and bodywork. It is vital that you inform your service provider of all health/medical conditions prior to receiving any services or treatments.
Medical Contraindications:
With health conditions such as cardiovascular conditions, high/low blood pressure, cancer, diabetes, epilepsy, deep vein thrombosis (DVT)/blood clots, etc., it is recommended that the client seek approval from their physician before receiving massage or bodywork.
Those who are pregnant should discuss receiving massage or bodywork with their OB-GYN prior to receiving the service(s). Escapes Spa does not perform massage or bodywork in the first trimester of pregnancy - only the second and third trimesters.
Local Contraindications:
Conditions like varicose veins, easy bruising, inflammation, etc. should be discussed with your service provider so that they may avoid sensitive areas.
Total Contraindications:
Under no circumstances should anyone receive massage/bodywork or any other spa services if they are currently experiencing any of the following: fever, contagious diseases, skin diseases, cold/flu symptoms, severe pain, kidney disease, etc. Receiving spa services under these conditions could be very dangerous to both the client and the service provider.
Except for total contraindications, having a contraindication does not necessarily mean you shouldn't receive massage/bodywork. In fact, many conditions may be helped with massage therapy - it's just important that your service provider be informed on your condition(s) to ensure that you are fully accommodated.
A health history form is to be completed by all first-time clients receiving massage or bodywork. This form (and other forms) are available to fill out online (under the "Forms" tab) or hard copies of all forms can be provided at Escapes Spa.
As always, feel free to ask about any questions or concerns you have!
Massage
All of our massage therapists are trained, licensed, and experienced in therapeutic massage and bodywork.

If you are unsure about massage etiquette or expectations, listed below are some helpful explanations.

Communication

Let your therapist know if it's your first massage and they will be sure to explain the process and all other pertinent information. Before each massage session, the therapist will, generally, ask about how you've been doing/feeling and what specific issues you'd like to address for this particular session - you are free to change your mind at any point during the session. During the massage, if you feel any discomfort, please inform your therapist immediately so that they may accommodate you. We want you to be 100% comfortable!

Draping

Maintaining our client's modesty is extremely important to us. After a brief discussion about your goals for this session, the therapist will step out of the therapy room so that you can disrobe to your personal level of comfort and get situated under the blanket and flat sheet on the massage table. The therapist will knock on the door before re-entering to ensure you are ready. During the massage, a sheet/blanket covers your body, except for the region that is being worked on. At absolutely no point are any private areas exposed. Our therapists use very secure and professional draping techniques to guarantee your comfort and modesty.

Pressure

Inform your therapist at any point during the massage if the pressure being applied is too much or is outside of your preferred comfort level. If you feel discomfort due to the amount of pressure being applied to any particular area, the therapist is using too much pressure and they need to be informed immediately. Feeling pain, or even moderate discomfort, from pressure applied during your massage will NOT help you. Sometimes clients think that feeling pain during the massage means it's "working", but this just isn't the case.

Conversation

Massage can be therapeutic for your body but it can also be psychologically therapeutic. Some clients feel more relaxed having a conversation throughout the massage, some even like to "vent" about personal issues. Other clients like to enjoy the peace and quiet - perhaps the only silence they'll experience all day. At Escapes Spa, we certainly don't judge your choices either way and everything you choose to say is kept strictly confidential. If you want to talk, were here to listen. If you want complete silence, we entirely support that. Whatever you need (within our scope of practice, of course), we're here to provide.

If you have unanswered questions, please don't hesitate to ask! We love informing our clients about all things massage!

You can call us at 540-830-0483, email us at EscapesSpa21@gmail.com, send us a message using the message form under the "Contact Us" tab, or stop by the spa to talk face-to-face.

Inappropriate Behavior/Solicitation

Escapes Spa has a ZERO tolerance policy for client/employee sexual solicitation, inappropriate behavior, or any and all sexual misconduct within our spa setting. Should the therapist or client feel uncomfortable, the session is immediately over. Escapes Spa provides only nonsexual, therapeutic massage. Should the client in question not vacate the premises, the local authorities will be contacted immediately and further legal actions will ensue.

Virginia law states: Criminal solicitation of prostitution is punished by up to 12 months in jail, a $2500.00 fine, and a sexually transmitted disease blood test. The crime of solicitation involves the attempt of the accused to incite another to commit a criminal offense. It is immaterial whether the solicitation is of any effect and whether the crime solicited is in fact committed.

Group Information

Groups of 3 or more require a 50% security deposit to secure appointment times and booking of our employees. Should the group not provide 24 cancellation notice, the 50% deposit will be charged by Escapes Spa. As stated above, groups of 3 of more will automatically be charged an 18% gratuity rate for their services. Please call for booking options and to discuss group rates.


Products