Massage & Bodywork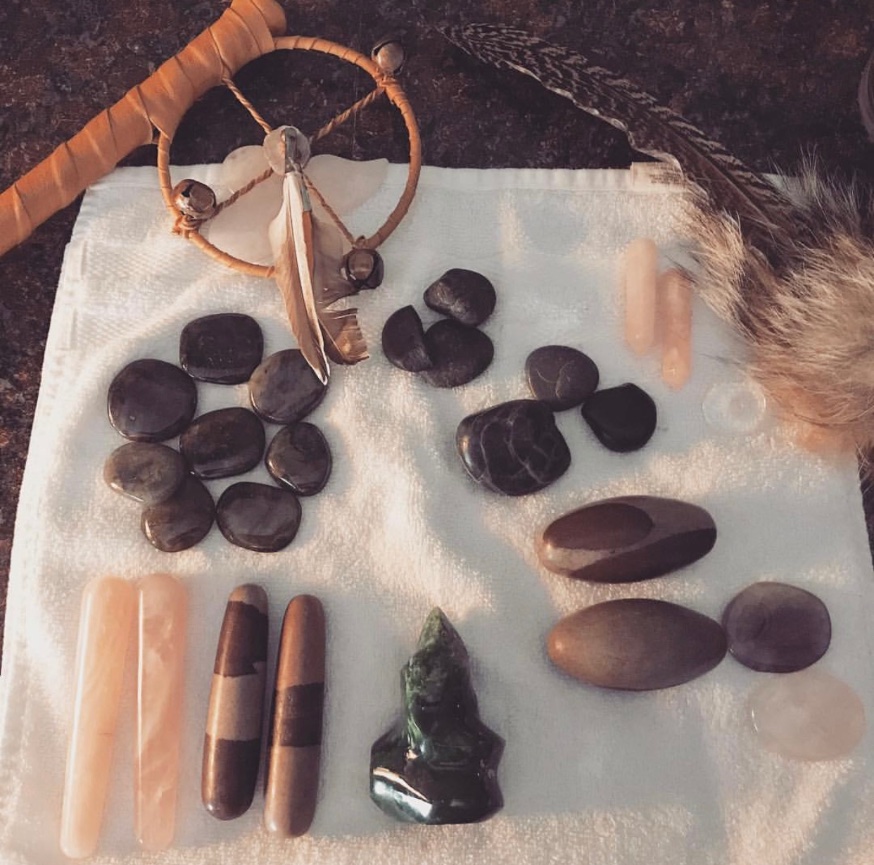 Escapes Signature Massage
Soothing and comforting Swedish massage reduces stress and improves overall well-being.
| | |
| --- | --- |
| 30 minutes | $35 |
| 60 minutes | $65 |
| 90 minutes | $90 |

Therapeutic Massage
Focused bodywork great for strained muscles, muscle injury, and chronic stress.
| | |
| --- | --- |
| 30 minutes | $40 |
| 60 minutes | $70 |
| 90 minutes | $95 |
Deep Tissue Massage
Deeper pressure massage designed to release the deeper layers of muscle tissue, tendons and fascia.
| | |
| --- | --- |
| 30 minutes | $45 |
| 60 minutes | $75 |
| 90 minutes | $100 |
Certified Medical Massage
Our licensed massage therapists have received certified continuing education in Medical Massage Therapy and work closely with health care professionals. This therapy has a specific goal of alleviating pain, healing injuries, improving body function and increasing circulation. Our therapists help in treating many health conditions including pre/post surgery, neuropathy, cancer, sports related injuries, reduction of scar tissues and many other health issues. Please consult your physician or health care provider to receive a written referral for medical massage therapy.
60 minutes $75
Ashiatsu DeepFeet Bar Therapy
In the Japanese language "Ashi" translates to foot and "Atsu" into pressure. This is a barefoot massage modality utilizing western massage techniques to improve postural alignment, range of motion, muscle responsiveness and overall health and well-being. Cream or oil is applied to the clients body making this deep therapeutic massage a seamless dance and is customizable to suit each clients individual needs. Parallel bars are used above the massage table for balance, support and client safety.
| | |
| --- | --- |
| | |
| 60 minutes | $75 |
| 90 minutes | $100 |
Stone Massage
Native American massage therapy utilizing hot basalt lava stones and cold jade stones. This ultimate, luxurious therapy eases tension and loosens fatigued muscles.
| | |
| --- | --- |
| 60 minutes | $80 |
| 90 minutes | $105 |
Himalayan Salt Stone Massage
Relax and unwind as 100% pure Himalayan crystal salt stones are massaged into the skin and body. Himalayan salt contains 84 naturally occurring minerals and salts. The benefits of salt therapy include support of the respiratory system, boost bone and muscle health, improve circulation, relief of anxiety and address insomnia, light exfoliation of skin and emits negative ions when heated thus decreasing harmful positive ions in the air. The build up of electromagnetic radiation (EM) from televisions, cell phones, computers and other electronic devices can cause fatigue, stress and weaken your immune system. Himalayan salt naturally neutralizes electromagnetic radiation and improves indoor air quality.
| | |
| --- | --- |
| 60 minutes | $80 |
| 90 minutes | $105 |
Couples Massage
Share the benefits of a therapeutic massage with your friend or loved one. Find comfort and a safe haven to unwind and enjoy renewal together.
| | |
| --- | --- |
| 60 minutes | $140 |
| 90 minutes | $200 |

Call Escapes Spa at 540-830-0483 for scheduling and/or more information.
Rainbath Aromatherapy & Young Living Raindrop Technique
Awaken your senses and return to a feeling of oneness with your body and spirit. Six specific essential oils are combined with Agate and hot stones that aid in the release of stress and anxiety throughout the body.
Approximately 60 minutes $65
For safety concerns and due to the complexities of essential oils, this aromatherapy modality is not recommended for those who are or may be pregnant.
Prenatal Massage
Swedish massage, hot stones, and lavender essential oil are combined to support strained muscles and joints, ease sciatic pain, decrease edema (swelling), and reduce stress to safely and effectively promote overall body wellness for mother and baby.
This pampering massage service is offered in the second and third trimesters of pregnancy. Those considering prenatal massage are recommended to consult with their physician or midwife before seeking massage therapy. Please inform your therapist if you feel any discomfort at any point during the massage.
| | |
| --- | --- |
| 30 minutes | $40 |
| 60 minutes | $70 |
| 90 minutes | $95 |
Postpartum Massage
Postpartum women can adapt to their new role as a mother from a knowledgable and caring therapist during this healing massage session(s). The goals of postpartum massage are reduction of the "baby blues", recovery from physical labor, elimination of excess IV fluids, metabolic wastes and residual medications, resolution of postural patterns, increase integrity of abdominal skin and muscles, reduction of pain in pelvic, abdominal and back muscles & overall general emotional recovery. Our therapists can use a wide variety of techniques during these special sessions including Swedish massage, connective tissue massage, lymphatic drainage, reflexology and aromatherapy to calm the sympathetic system to help new mothers sleep better and heal quicker.
Newborns are welcomed to join their mothers during their session if needed. Our intention is to create a calming ambiance, to celebrate this special time in your life and to listen with our hands & our heart to the needs of all mothers.
| | |
| --- | --- |
| 30 minutes | $40 |
| 60 minutes | $70 |
| 90 minutes | $95 |
Fertility Massage Package

3 sessions, approximately 1 hour per session $160

The main objectives in fertility massage, like in any therapeutic massage, are to clear blockages, break up adhesions in the fascia, improve circulation of blood and oxygen, reduce inflammation, and promote relaxation. The biggest difference between fertility massage and "regular" massage is the specialized focus on the abdominal region. This targeted therapy aims to reduce factors that may lead to infertility such as mental and physical stress, blockages in the fallopian tubes, hormonal imbalances, lack of blood flow to reproductive organs, the presence of fibroids/cysts, poor absorption of nutrients in the digestive tract, scar tissue/adhesions in the abdominopelvic region, misalignment of the uterus, and irregular menstruation. Some of the modalities used to perform fertility massage include abdominal massage, acupressure, energy work, reflexology, and castor oil pack application. Fertility massage should not be performed during menstruation, after recent abdominal surgery, if the client has an intrauterine device (IUD), or if the client has a fever. The best time to receive fertility massage is after menstruation but before ovulation (somewhere between the 5th day and the 13th day in a 28-day menstrual cycle). Fertility massage can also be helpful during the second and third trimester of pregnancy to maintain an optimal environment for the developing baby.

This fertility massage package includes 3 different sessions:

Your initial fertility session at Escapes Spa is solely a consultation with your Fertility Massage Specialist so that you may have an opportunity to ask any questions you may have about fertility massage, this also gives the therapist a chance to gather some of your health history and learn about your fertility and reproductive goals. The consultation includes topics such as nutrition, sleep patterns, exercise, herbal remedies, essential oil recommendations, and other helpful tips.

The second and third sessions are all about relieving stress and addressing other blockages that may be contributing to fertility issues.

Escapes Spa's fertility massage services are intended to support the client in their goals of conception and/or improved reproductive health and do not replace advanced fertility treatments or assisted reproductive technologies. Due to the complexities of infertility, Escapes Spa makes no guarantees that fertility massage will result in pregnancy or that it will reduce any reproductive deficiencies.

Reflexology

Pressure point therapy for the feet. This therapy promotes circulation and proper organ function while also balancing body energy.

Approximately 30 minutes $40

Reiki

Ancient Japanese technique for relaxation, stress reduction, and energy healing. Each session is a powerful yet gentle experience for both client and practitioner.

Approximately 60 minutes $65

Ayurvedic Indian Head Massage

Also known as Siro Abhyangam in Sanskrit, this massage of the head, face, neck, and upper back has been a practice for thousands of years. Mentally and physically recharge the body as your practitioner balances your crown, third eye and throat chakras naturally through massage. Relax completely as tension and knots in the upper body are massaged through various techniques including acupressure, scalp massage and petrissage. The many benefits of the Indian Head Massage include prevention and treatment of headaches, relief of insomnia, improve quality of sleep, reduce anxiety and depression, detoxify the body through lymph drainage, and promote healthy skin and hair. You may choose one from the following oils: Sesame, Coconut, Almond or Olive for your treatment. Each oil listed adds unique benefits to your session; your practitioner will recommend to you the best oil to address your individual needs. You may also choose to not use oils during your session though oils offer the most optimum results.

30 Minutes $35

Tibetan Shirodhara

This unique spa ritual unites four Tibetan spa treatments to create a seamless rhythm that will lead you into a very peaceful and profoundly deep state of relaxed awareness.

Shirodhara works by creating vibrations along the forehead which promotes the release of neuro-hormones, such as serotonin, in the nervous system to improve mood, sleep, and overall well-being.

First, manipulation of special energy points access your mind, body, and consciousness to release mental tensions. Next, gentle warmth and massage is applied to the to the abdomen and feet to settle the mind and relax the face, which then leads into an anointing of the forehead with warm, herbal-infused sesame oil.

This deceptively simple technique recharges the body, brings clarity to the mind, and offers a quiet, safe space to experience your true self.

Approximately 60 minutes $85

Lymphatic Drainage Massage

Stimulation of the lymphatic system encourages the removal of the body's toxins and waste using hot stones, pressure point therapy, hot towels, and gemstones.

Approximately 70-90 minutes $80

Sacred Lomi

In the Hawaiian language, Lomilomi means "to massage" or "to knead." It can also mean "to work in and out" or "to weave." Some styles of Lomi are relaxing and restorative, while other styles were more transformative. All styles incorporated prayer, focused intent and the Hawaiian principle of Aloha. Aloha is the core value in Hawaii and the foundational principal of the Hawaiian culture. Sacred Lomi is rooted in a style that is transformative, embracing and nurturing.

The practice of Sacred Lomi integrates shamanic movement that helps balance the left and right sides of the body and mind as well as Hawaiian principles that support you in your life. The hands-on practice of Sacred Lomi uses intention coupled with flowing, nurturing forearm massage therapy. Most importantly, this massage modality teaches you how to honor yourself and your unique gifts while holding a safe, sacred and transformative place.

60 Minutes $70

Two Hearts, Four Hands

Known in Ayurvedic medicine as Tandem Mirrored Massage, this is truly a royal and unique massage meant to lead a single client into psychological and physical bliss. Enjoy the synchronized yet individual sensations of two therapists as they balance both the left and right side of the body with mirroring movements. This massage creates the ultimate relaxation and tension release for an unforgettable experience. Please call for booking availability as this is a specialty massage.

60 minutes $130

Thai Yoga Massage

Ancient in tradition from Asia, Thai Yoga Massage is "the physical application of loving kindness." Thai massage is a healing session that combines Ayurvedic principles, acupressure and assisted yoga postures. The client remains clothed during the treatment with constant body contact from their therapist. Ease your mind and muscles as your body is compressed, pulled, stretched and rocked to relieve tension. This full body session is an artful dance bringing a heightened state of physical and spiritual well-being to both participants. Clients can experience an increase in flexibility, decrease of musculoskeletal pain, improved blood circulation, muscle relaxation and an increase in mobility.

30 minutes $45

60 minutes. $75

Chakra Balancing Massage

There are seven main chakras that run along the spine; Root, Sacral, Solar Plexus, Heart, Throat, Third Eye and Crown. According to Indian theory and history, these spinning "wheels of energy" can become blocked which can lead to illness, emotional imbalances, and pain within the body. Our therapists use a combination of massage, Tuina therapy, stonework and crystals as well as Reiki positive energy flow to promote healing and balance to the chakras. Clients often find themselves with a deeper awareness of self, feeling completely relaxed and more grounded after their session. As each Client's needs are specific and unique to this modality, please allow 30-45 minutes per balancing session.

$35

Seated Chair Massage

Fully clothed, upright massage with focus on the head, neck, shoulders, and arms. Perfect for those unable to lie down for 30 minutes or more.

15 minutes $15

Sound Healing Therapy

By special appointment with practitioner Connie Magee.

Sound healing provides the deepest possible relaxation, while targeting injured tissue, emotional blocks and imbalances, and produces a unified mental state. There is simply no other medicine like it. Connie utilizes gong, Tibetan and crystal singing bowls and voice to synchronize brainwaves and lead you into Theta state, where deepest systemic healing occurs.

$65/hour for sound healing OR $85/hour including facial & foot reflexology.


Call Escapes Spa at 540-830-0483 for scheduling & more information.

2 hour speciality massages for above modalities are available upon request. Please call for booking options and rates.

Massage Therapy Enhancements:

The following massage add-ons can be used as an enhancement for any of the massage modalities listed above.

ACE Massage Cupping™ $20

This therapy enhancement uses suction to relieve tight, overworked muscles and tissue. ACE Massage Cupping™ is the perfect complement to any massage session, especially deep tissue massage or lymphatic drainage therapy.

This service add-on increases the therapy time by approximately 15 minutes, so please plan accordingly.

CBD Body Butter $15

There are numerous possible benefits for the use of hemp based CBD products including pain relief, reduction of muscle spasms and reducing inflammation. For mild or intense localized pain, this 1000 mg CBD Body Butter massage add-on leaves your skin and muscles feeling refreshed with no oily residue.

Dry Brushing $15

Dry brushing has countless benefits, some of which include increased circulation, skin exfoliation, cellulite reduction, and improved digestion. Brush strokes follow the lymphatic system's flow to promote the movement of toxins out of the body.

Warm Bamboo Massage $15

Ancient in both its use and function, bamboo symbolizes life energy, prosperity, strength and peace. Bamboo is a rich source of silica, an essential nutrient that keeps skin and hair healthy, which is transferred naturally to the client during this massage. Our warm bamboo allows for deep tissue release, induces a deep state of relaxation, increases circulation in the body, reduces muscle tension and provides the client with a unique experience.

Aromatherapy $5 - $10

Choose an essential oil, or two, to be used during your therapy session to enhance all of the wonderful benefits that come along with massage! For example, lavender oil can remedy headaches and insomnia while peppermint oil improves focus and relieves congestion.

Castor Oil Pack $10

Detoxifying by nature, castor oil has been known to improve liver function, relieve pain, improve digestion, detox internal organs and reduce inflammation. Our castor oil pack is applied topically to the abdomen and absorbed through the skin into the tissues below. This service can increase lymphatic drainage, detoxify the body, strengthen the immune system, improve bowel movements and enhance your overall health.

Back, foot, or hand scrub $10

Depending on the application, scrubs can reduce acne, remove calluses, and promote immune health.

Thai Herbal Compress $15

Thai herbal compress therapy dates back nearly 5,000 years. This healing technique was designed for pain relief, inflammation, relaxation, improved circulation, and the stimulation of the lymph & internal organs. Our genuine herbal balls are made in Thailand and contain a variety of herbs including prai, ginger, turmeric and lemongrass. Each compress is steamed and heated before being applied to the areas of need on your body. Relax as the the scent of herbal aromatherapy penetrates the skin and the body becomes more energetically balanced.

Hot Stones $15

Basalt stones are excellent at retaining heat and, therefore, aid in relieving muscular tension while melting away stress. The heat from hot stone therapy expands blood vessels, increasing circulation and oxygenation throughout the body.

Peppermint Scalp Massage $5

Peppermint essential oil possesses energizing qualities. When peppermint oil is massaged into the scalp and hair, the results are limitless! Some perks include stronger/healthier hair, relief of itchy scalp and dandruff, increased mental energy, and immediate relaxation!


Nail Care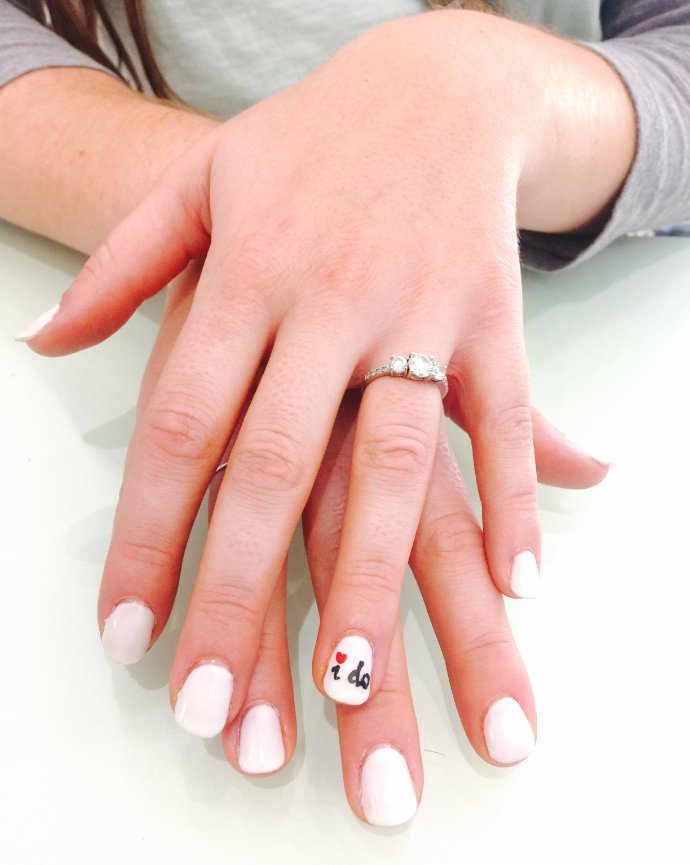 Classic Manicure $20
Includes polish removal, nail shaping and filing, cuticle work, manicure soak, lotion, nail polish, and a light hand massage.
Classic Pedicure $30
Includes polish removal, toenail shaping and filing, cuticle work, callus softening, sugar scrub, lotion, polish, and a light foot massage.
Spa Manicure $30
Includes polish removal, nail shaping and filing, cuticle work, manicure soak, sugar scrub, hot towels, lotion, nail polish, and a hand massage.
Spa Pedicure $40
Includes polish removal, toenail shaping and filing, cuticle work, callus softening, milk & honey scrub, lotion, hot towels, polish, charcoal foot/leg mask and a foot massage.
CBD Spa Pedicure $40
This pedicure offers all of the foot and nail care you're accustomed to as well as a 5 step all natural added treatment. Sit back and relax for our CBD activated volcano crystals and activator, followed by an exfoliating sugar scrub, CBD collagen mask with hot towels and finally a CBD massage lotion application.
Children's Services:
Manicure: $10 Pedicure: $15
For children 10 and under.
With Simplicity:
Locally owned With Simplicity nail polishes are also available upon request for your nail services. This polish line is free from as many toxic ingredients as possible, it is also a vegan and clean beauty care line that is made in the USA. No additional charge to use these polishes with your service.
Polish Change $10
Includes polish removal, nail shaping and filing, and new polish application.
~ Complimentary Toe & Foot Threading is available upon request with any pedicure service ~
Himalayan Salt Manicure & Pedicure $10 Add-on to any nail service
Bask your hands or feet in the heated glow of our beautiful sun colored Himalayan Salt Dome during your service. This handcrafted salt dome allows the client to physically soak in the natural minerals and nutrients found in Himalayan salt. Each service includes a nutrient-rich Himalayan salt scrub and extended massage.
Nail Care Service Enhancements:
| | |
| --- | --- |
| Hot Stones | $10 |
| French Hand/Feet | $10 |
| Nail Art/Design | $5 - $10 |
| Foot Reflexology | $15 |
| Paraffin Treatment | $10 |
| Gel Polish Upgrade | $10 |

Hair Care & Styling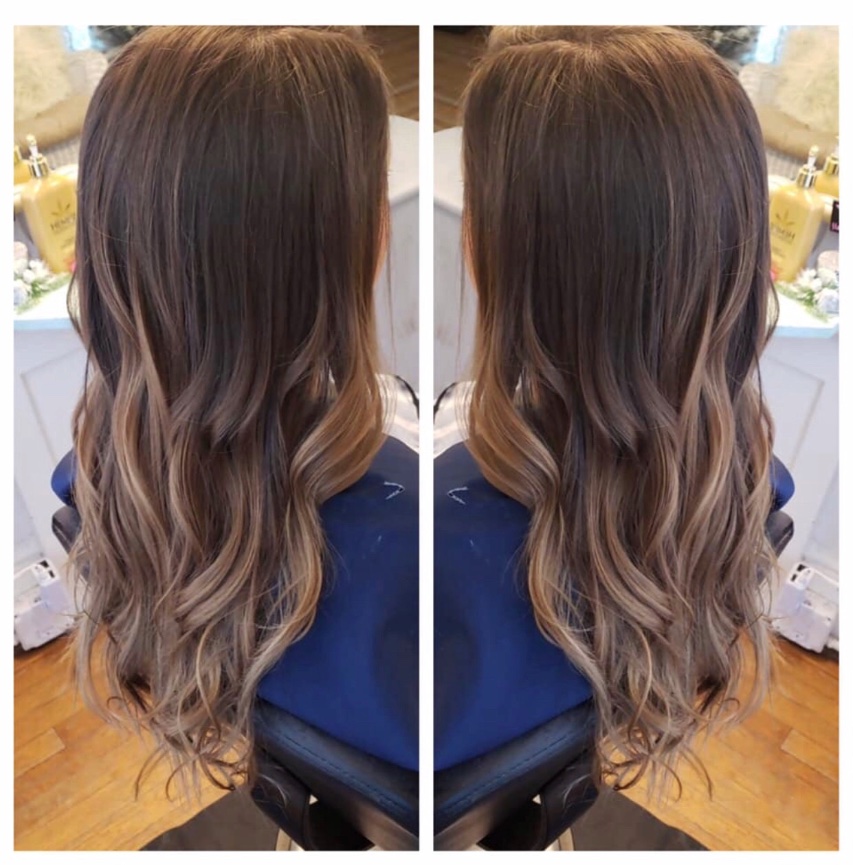 | | |
| --- | --- |
| Women's Haircut | $25 |
| Men's Haircut | $18 |
| Children's Haircut | $15 |
| Shampoo & Blow-dry | $18 |
| Conditioning Treatment (blow-dry included) | $25 |

All haircuts include shampoo and blow-dry.
| | |
| --- | --- |
| Women's Color | Starting at $48 |
| Men's Color | Starting at $38 |
| Balayage | Starting at $80 |
| Foils | $80 |
| Partial Foils | $65 |
| Glaze | $25 |
| Perm | Starting at $70 |
Complementary consultations with your hair stylist are available by appointment.


Skin Care & Makeup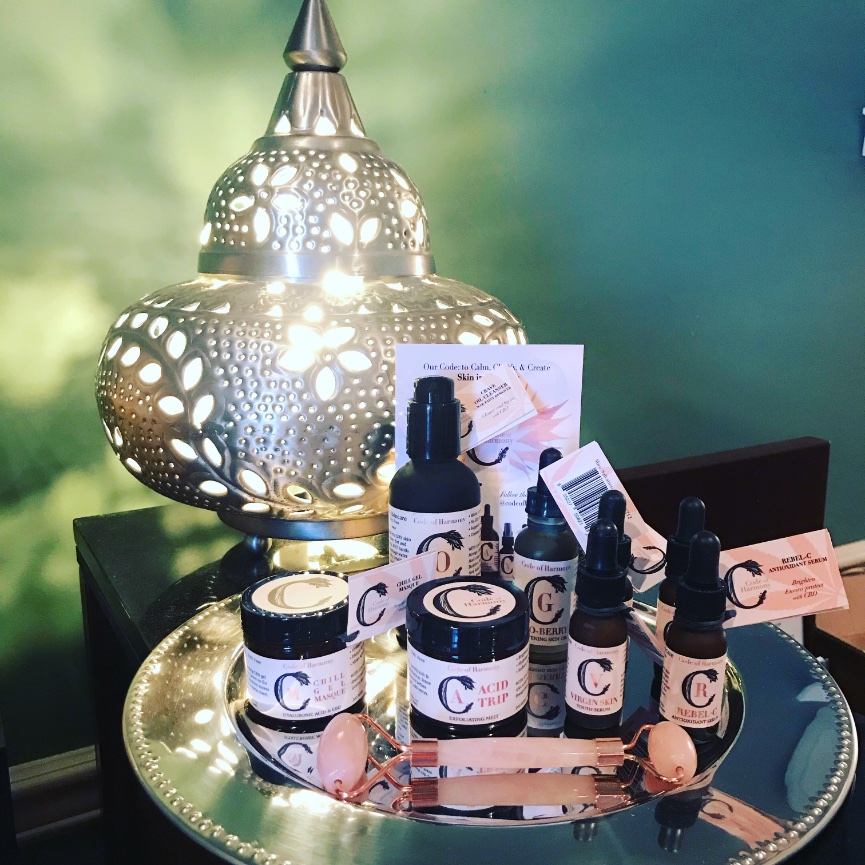 Essential Herbal Facial

30 minutes $25

This refreshing herbal facial features Young Living's ART line for facial care. These products include only the finest, 100% pure, therapeutic-grade essential oils by Young Living. Custom blends of botanicals and other ingredients created by nature are also implemented to give your skin everything it wants and needs to be truly radiant, inside and out.

Escapes Herbal Facial

60 minutes $55

Everything you could ever want from an herbal facial, this deluxe treatment includes 7 special steps to rid your skin of toxins and give it that sought-after, youthful glow. Relax as Young Living's pure, essential oil-infused ART facial care products, among others, cleanse, tone, and hydrate your skin to unlock its true luminosity. Along with the countless benefits provided by our superior skin care products, experience absolute paradise with a face, décolleté, and shoulder massage utilizing the healing properties associated with rose quartz and white marble.

CBD Soothing Facial

Soothe and balance the skin into homeostasis with non-THC hemp derived CBD natural products. While CBD is the star ingredient, these vegan and cruelty free botanicals bring calm, clarity and radiance to the skin. We begin our facial with a double cleanse Crave Oil as we massage this cleanser into the skin. Next is exfoliation with the Acid Trip Melt which contains fruit acids and super seed polish. A Chill Gel Masque is then applied to calm the skin after exfoliation. Next is the application of a specific skin serum customized to your skin's needs; choose from acne prone, aging, firming, dryness, brightening, and/or hyperpigmentation. 40 Winks Firming Eye Serum will then be gently applied around the eye area with Rose Quartz rollers, you may also request Kansa Wands or Gua Sha therapy. Massage of the face, shoulders and décolletage will finish your luxurious service.

30 Minute $35 60 Minute $65

Pumpkin Enzyme Facial

Relax to the sensations of our signature facial with the added hydration of pumpkin. This seasonal facial brings you the benefits of pumpkin extract that help fight sun damage, wrinkles and help naturally exfoliate dead skin cells. Fruit enzymes are known for their alpha hydroxy acids that increase cell turnover which brightens and smoothes the skin. Our five step facial will leave you feeling comforted and refreshed, complimented with the aromatic scents of Autumn. Choose from a 30 or 60 minute session. This fresh seasonal facial is available from September through November.

30 Minute $25 60 Minute $55

Hydrating Rose Facial

Rose is considered to be a holy ancient herb, with a long history of use dating back to the Ancient Romans. It is believed that Cleopatra herself used rose oil and water on her skin to preserve her legendary appearance. Rose water and oil have numerous benefits including improving complexion, reducing acne, soothing inflammation, and reducing skin redness. Rose is also filled with many beneficial vitamins, antioxidants and minerals. Our five step facial will leave your skin fully soothed and hydrated, with the added luxury of Rose Quartz rollers to infuse the serums into the skin. You may choose from a 30 or 60 minute rose facial; our 60 minute facial includes an extended massage and double mask facial steam.

30 Minute $25 60 Minute $55

Ayurvedic Pregnant Belly Mask

This traditional Ayurvedic belly paste is used to ease the itchy skin that is common in pregnancy as well as minimize stretch marks. Six natural Indian leaf, petal and root powders are combined with water to make a smooth paste that is applied to the pregnant belly of the client. After 20 minutes the mask is removed and a gentle application of skin soothing cream is applied. This relaxing treatment is perfect before the birth of your precious child. All mothers to be will be draped, placed in an upright cushioned position to avoid stretching of the uterine ligaments and to avoid pressure on the vena cava. All pregnancy services are recommended once the mother is past the first trimester.

30 Minute $25

Amethyst Facial Add-on

Pairing metaphysical crystals and pure essential oils can help individuals achieve better health, happiness and overall well-being. Crystals and oils work together beautifully and can significantly shift the energy and vibration in a space in subtle ways. Both are made from Earth's natural resources and are often used for healing purposes. In this facial add-on we use amethyst wands, gua sha amethyst crystals, amethyst face roller and an optional amethyst face mask to bring you the ultimate healing properties of peace and relaxation. We also pair our amethyst tools with lavender and chamomile essential oils. If your goal is to get relaxed, there is no better way to do so than by combining the energies of calming crystals and natural oils.

Add this onto any facial on our menu for $10

Décolletage Facial

This area of the body is the exposed skin around the lower neckline and the cleavage, also referred to as the chest area. The skin in this area is thinner than other parts of the body, thus requiring extra attention and hydration. Cleavage wrinkles can also occur in women who sleep on their sides or those with larger breast tissue. Over time, these wrinkles can become permanent with sun exposure and age. Escapes Spa recommends a full spectrum sun screen over this area as well as oil hydration. Grapeseed oil can be used to reduce trans-epidermal water loss from skin, olive oil works well for wrinkles, sunflower oil may be used as a barrier to retain moisture and jojoba oil has been shown to prevent sun damage.

Our decolletage facial begins with a cleanser of the area followed by a gentle exfoliant. Next a silicone decollete pad is applied to the chest. The pad creates a moisture locking micro-ecosystem between the silicone pad and the skin which assists the body's natural production of collagen. Collagen is a protein that promotes elasticity within the skin, producing a more youthful and healthy appearance. Next we apply a neck firming and skin tightening cream to the area followed by a hydrating oil serum. A gentle neck, shoulder and decollete massage also accompanies this facial which encourages the natural drainage of the lymph system to the area. Finally, enjoy a light spray of CoH Glo Moisture CBD mist. This soothing hydration mist keeps the skin looking supple, imparts a visible glow, and smells like strawberry sunshine in a bottle.

Approximately 30 Minutes. $30

Gentleman's Facial

Put your best face forward with this facial specifically formulated for men. Alleviate razor burn from shaving, skin sensitivity, dullness and environmental damage with this spa facial. Your service will include pore cleansing, exfoliation, toning and moisturizing with relaxing hot towels infused with essential oils. Conditioning mustache and beard oil is also available at no additional expense for those with facial hair. Our 60 minute men's facial also includes an extended face, neck and shoulder massage.

30 Minute $25 60 Minute $55

Healing Back Facial

There are many benefits to receiving a back facial including the treatment of back acne, improved blood and lymph circulation, removal of dead skin, as well as relaxing the muscles and nerves. Our back facial uses all natural products in a four step treatment that is intended to heal the skin into a healthy glow. We begin our service with a deep cleanser, next an exfoliating back scrub is applied & removed with hot towels, a heated clay mask is then allowed to penetrate the back for 20-30 minutes while we massage the legs and feet, and finally a cooling gel moisturizer is massaged into the back. Please allow 45 minutes for this nurturing session.

$45

Facial Cupping

This 30 minute ACE Facial Massage Cupping™ boosts circulation to the skin, stimulates natural elasticity, drains excess fluid, relieves sinus congestion and headaches, reduces tension and loosens rigid muscles such as those associated with TMJ. Our facial micro cups DO NOT leave the traditional cupping marks left on the body such as with traditional cupping methods. Considered a safe way to soften lines and wrinkles; it is a more holistic and natural "face lift." Choose from a variety of facial serums to be applied as our facial cups are glided and gently vacuumed along the entire face. For optimal results, 1-2 times per week for 6-8 weeks is recommended.

$30 per session

Microdermabrasion

Microdermabrasion is a minimally invasion skin procedure that renews overall skin tone and texture by removing the superficial layer of dry, dead skin cells. This therapy improves the appearance of sun damage, wrinkles, fine lines, age spots, acne scarring and melasma. Since normal human skin regenerates at 30 day intervals, it is recommended to receive treatments in two to four week intervals until significant improvement.

30 minute facial with microdermabrasion $45

Package of 3 microdermabrasion $125

High Frequency Skin Therapy

Reduce the signs of aging, sagging skin, hair loss, age spots and acne with high frequency waves. This painless and effective treatment boosts circulation, improves skin profile and increases collagen production. We will begin your session with a facial cleanser, next your face will be glided with a glass high frequency tube charged with neon or argon gas depending on your skin needs, and finally we will finish your treatment with a Vitamin C enriched skin serum. A perfect addition to your therapeutic facial or as singular skin care regimen.

$15

LED Light Therapy

With the same science that allows plants to use chlorophyll to convert sunlight into plant tissue, LED high intensity light can trigger a natural biostimulatory effect in human tissue. Light therapy can improve cellular health by accelerating the repair and replenishment of compromised tissue cells. This device is non-toxic, non-invasive and is an affordable alternative to medications and harsh skin topicals. Research has shown that phototherapy can accelerate tissue repair, increase circulation, kill acne bacteria, decrease inflammation, and improve skin tone, texture and clarity. Light therapy is also used for acne treatment, anti-aging treatment such as dark spots and hyper-pigmentation, pain management and wound healing.

LED light therapy is contraindicated for those with suspicious lesions or tumors, skin cancer, diabetics, those sensitive to light, children under 16, people with epilepsy, photo-sensitivity caused by drugs or migraines and those who are or may be pregnant. Please consult your physician should you have any questions or concerns.

Results are cumulative with continued treatments and can vary with each client. A series is recommended to maintain optimal results. Each session is approximately one hour.

One session: $30

Series LED Sessions ~ Twice a week for 4 weeks: $200

Make-up Application

Let our team of professional make-up artists compliment your natural beauty with your own personal make-up application. Our staff is ready to show you how to achieve an every day natural face or take you to a glamorous night-time look. Let us help you make your prom, wedding or special event a memorable one. Call Escapes Spa for a consultation or to book your make-up session.

Bride and Bridal Party Makeup is also available at Escapes Spa. Should you choose for our makeup artists to come to your wedding venue, an additional set-up and travel fee will be added depending on the location. Please contact us for information on a wedding consultation and a bridal quote for your special day.

Make-up Session Starting at $30. Air Brushing available at no additional charge.

Make-up Lesson $45

Strip Lashes $15

Eyebrow/Eyelash Tinting, Lash Perms and Mink Eyelash Extensions are also available.


Brows & Lashes


Eyebrow & Eyelash Tinting
| | |
| --- | --- |
| Eyebrow Tinting | $10 |
| Eyelash Tinting | $25 |
Henna Eyebrows

Professional grade and cruelty free Indian henna tinting is also available at Escapes Spa. Rose water, aloe, cucumber, and almond oil are applied to the brows to condition and cleanse the hair follicles. Our artist then chooses from 8 different shades to compliment your natural eyebrows. Finally, brow nourishing oil is applied to the eyebrows which contains sweet almond oil, castor oil, rosemary, geranium and argan oil. Please allow 30 minutes for this luxurious service.

This product contains no ammonia, lead, alcohol or nickel sulphate. A sensitivity patch test can be performed prior to application for those with any possible skin sensitivities.

$25

Eyelash Extensions

Starting at $130

Prepare to feel fabulous as an Escapes Spa specialist applies 100% pure mink eyelash extensions, one-by-one, to your natural lashes. This custom service will provide you with longer, thicker, natural-looking eyelashes that are so luscious, you won't even need mascara! For indefinitely beautiful eyelashes, we recommend a routine touch-up (eyelash extension fill) every two to four weeks. Eyelash extension can take approximately two hours to apply, so please plan accordingly.

Eyelash Extension Fill

Starting at $50

Keep your eyelash extensions looking full, balanced, and perfect with regular eyelash fills. These eyelash extension "touch-ups" are recommended every two to four weeks to maintain great-looking lashes.

Service time varies depending on needs.

Eyelash Extension Removal

Starting at $30

If you decide to take a break from wearing eyelash extensions, an Escapes Spa specialist will be happy to remove them for you in a way that will ensure your natural lashes stay put.

Service time varies depending on needs.

Keratin Lash Lift

Our lash lift takes your natural eyelashes and perms them with a J-curl or a C-curl that makes your eyes look amazing! Lash lift lasts 1-3 months depending on your lashes and makes it so you do not need to use an eyelash curler. Our lash lift service is a three step process in which your eyelashes are permed, next we neutralize the lashes, then finally a conditioning treatment is applied to the lashes. Please allow approximately 30-45 minutes for this service, pairs beautifully with an eyelash tint as well.

Lash Lift $35

Lash Lift & Tint $55


Hair Removal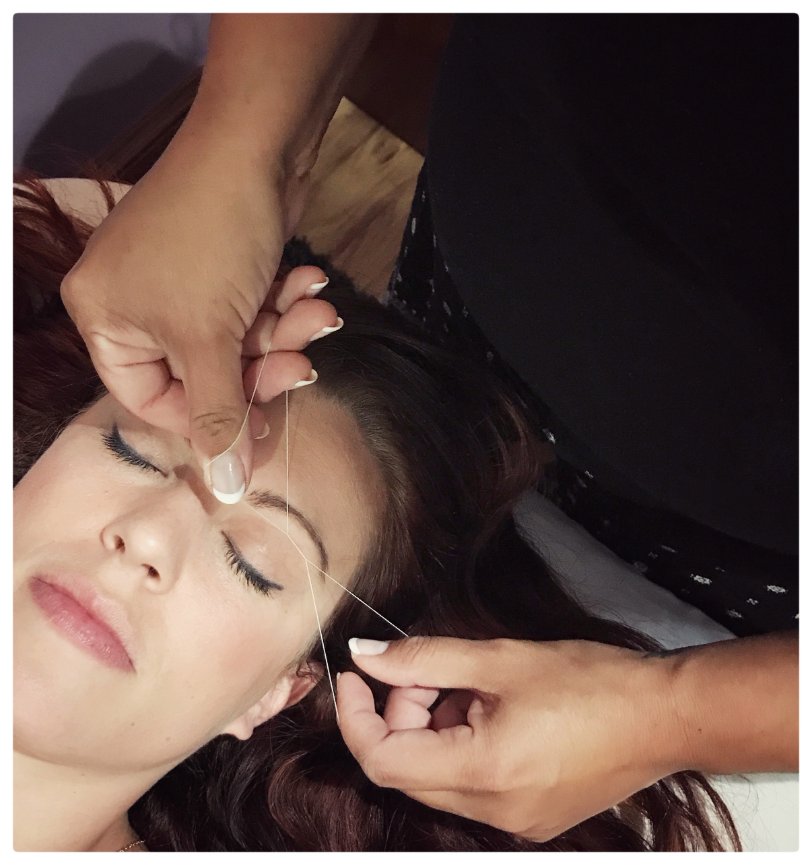 Threading:
Threading is an ancient art of hair removal originating by women of Asia and the Middle East. It is a 100% natural alternative to waxing and tweezing, which can remove a layer of skin, leaving your face susceptible to sun damage and irritation. Suitable for all skin types.
| | |
| --- | --- |
| Lip Threading | $10 |
| Eyebrow Threading | $15 |
| Chin Threading | $5 |
| Neck Threading | $10 |
| Full Face Threading | $25 |
Waxing:
| | | | | |
| --- | --- | --- | --- | --- |
| Lip Waxing | $10 | | Full Leg Waxing | $45 |
| Eyebrow Waxing | $15 | | Half Leg Waxing | $30 |
| Chin Waxing | $5 | | Full Arm Waxing | $40 |
| Neck Waxing | $10 | | Half Arm Waxing | $20 |
| Full Face Waxing | $25 | | Underarm Waxing | $20 |
| Chest Waxing | $40 | | | |
| Back Waxing | $40 | | | |
| | | | | |

Body Art & Treatments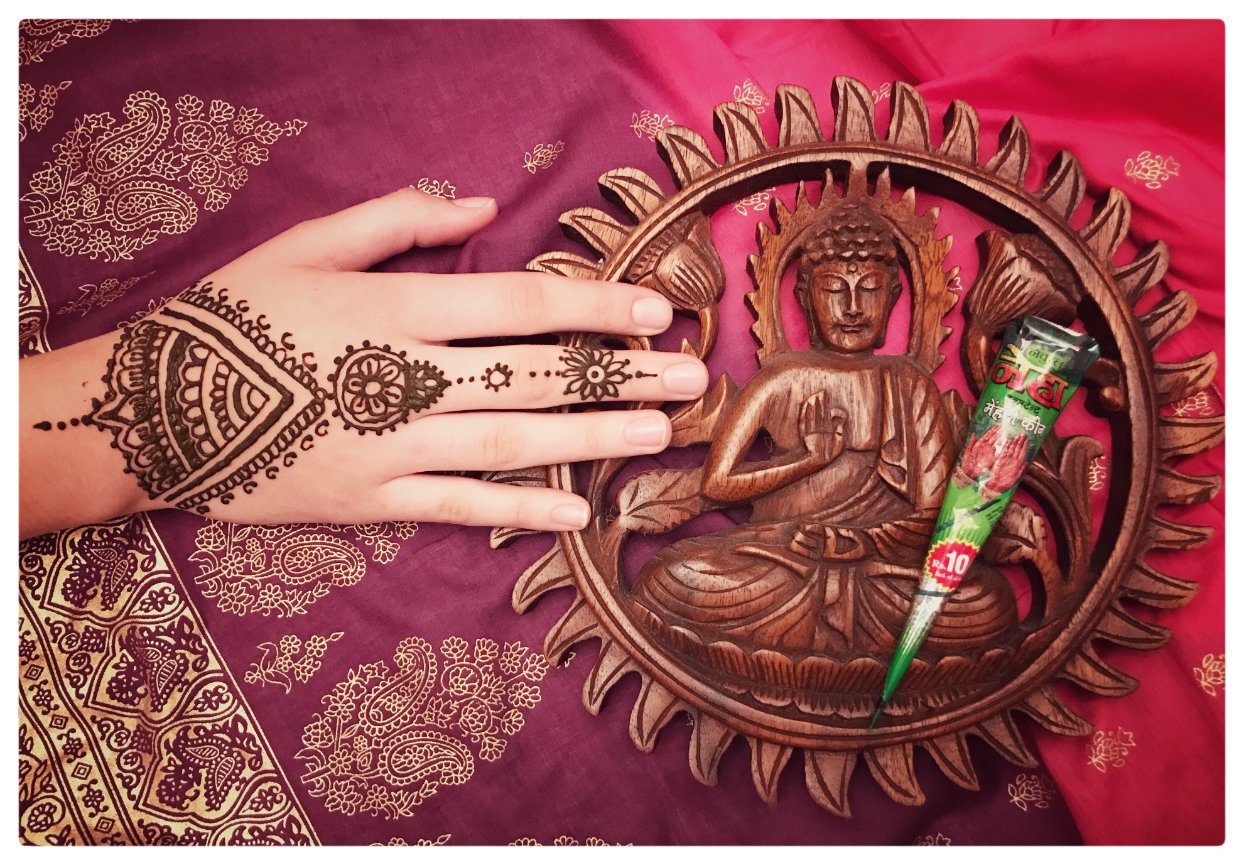 Escapes Salt Glow

Approximately 60 minutes Starting at $55

Your luxurious body polish begins with dry brushing to commence the detoxifying process of both the skin and internal body systems. Next, a custom blend of oils, salts, sugars - depending on your preference and needs - is applied to invigorate the skin and remove impurities. Hot towels are then used to remove the salts and/or sugars. The treatment is topped off with organic jojoba cream that is lightly massaged into your rejuvenated skin for an extra-hydrating boost.

Your therapist will help you select the perfect combination of ingredients for your personalized body polish blend.

Exfoliating scrub blends can include natural grapeseed oil or coconut oil and your choice between various salts and sugars. Additional options may become available depending on the seasonal availability.

Essential oils may be added to this service to promote relaxation and advance skin purity.

Chocolate Body Wrap

60+ Minutes $65

Indulge your mind and body in this hydrating, detoxifying and slimming full body experience. This heavenly scented body wrap consists of bentonite clay, cocoa, green tea and chamomile. Chocolate is known for its anti-aging, toning and softening qualities. If you love chocolate, then you will love this luxurious spa treatment.

While your mind focuses on the blissfully sweet aromas of your wrap, your body will be working to absorb the many health benefits of chocolate. This mineral rich sea clay is infused with the essence of cocoa. These two ingredients combine to detoxify the body, soften the skin, tone muscles and firm the skin. Clients are asked to stay wrapped for 45-60 minutes. Please drink water to help flush toxins and to stay hydrated during your session.

Seaweed Body Wrap

Approximately 60 Minutes $75

Your hydrating seaweed body wrap begins with a dry brushing of the skin to exfoliate and circulate the vessels of the body. Next the seaweed treatment is applied to the body and limbs, then each area is wrapped with plastic film to create a heated experience. Finally, sheets and a blanket are added to create a cozy cocoon to relax in. A hydrating sheet mask will also be added to your face during your session. You will then be left alone for 20-30 minutes to relax and let the seaweed work its magic. Once complete, you will be unwrapped and the seaweed will be removed with warm towels. A body oil will then be added to further soften and hydrate the skin.

Our seaweed is a 100% organic and natural product. A peppermint scalp massage may also be added during your treatment for $5.

Benefits of a body wrap may include: Body detox through sweat, weight loss, reduction of cellulite, skin exfoliation, deep hydration, and relaxation.

Henna Body Art

Starting at $15

This beautiful and ancient form of body art originated in India and Egypt thousands of years ago. Henna paste is applied to the skin in intricate designs and allowed to dry. The dried henna is then removed from the skin to reveal a stain making henna one of the more ancient forms of temporary body art. With proper care, henna "tattoos" generally last between 1 and 3 weeks.

Our henna artists use only genuine, 100% natural henna powder from India.

Henna Freckles

For those seeking a sun-kissed, natural look; try our henna freckles at Escapes Spa. Our genuine henna will be subtle but will darken as your day progresses. Choose from our list of face options below.

Nose $15

Nose & Cheeks $25

T-Zone $30

Full face $40

Spray Tanning

Starting at $25

Get that perfect, natural, sun-kissed glow with a mist of St. Tropez sunless tanning products!

To get the best sunless tan, it is recommended that you follow these tips before your spray tan session:

-Exfoliate, before your appointment, to remove dead/dry skin.

-Shave or wax 12 to 24 hours before your appointment.

-Avoid applying moisturizers, deodorants, makeup, etc. the day of your appointment and the day after.

-For best results, allow the spray tan solution to set overnight before taking a shower or using moisturizers.


Amethyst BioMat & Detox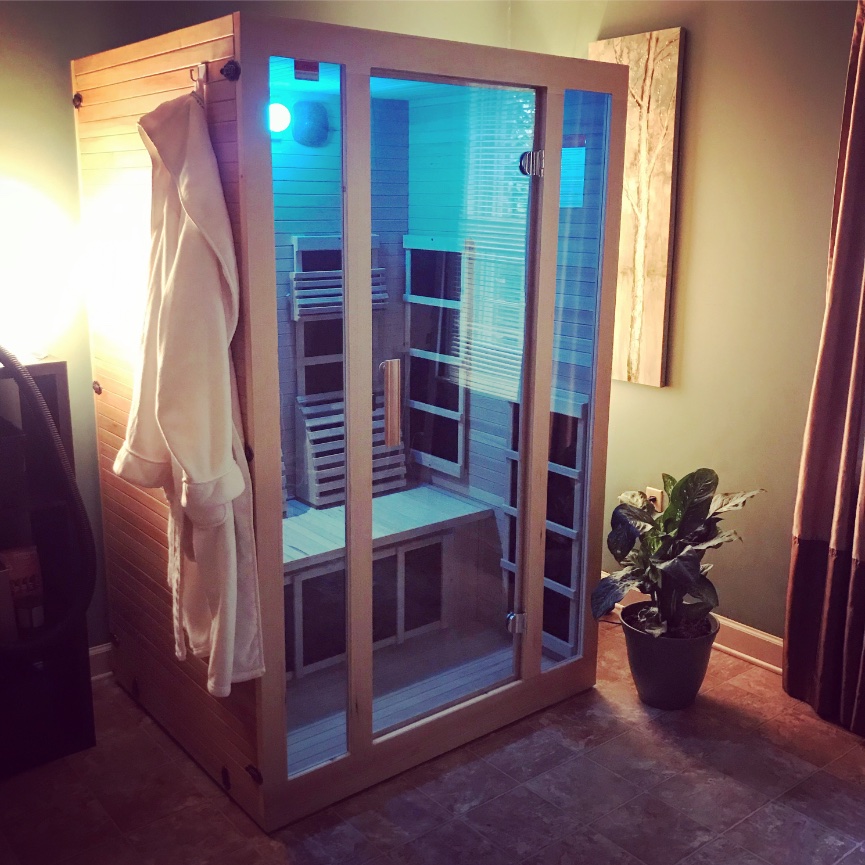 Amethyst BioMat Therapy

The Inframat Pro is a gemstone heat therapy mat that is designed to facilitate better wellness of the body. This BioMat uses gemstones to channel deep penetrating heat 4-6 inches deep into muscles and tissues. Our professional BioMat contains Amethyst, Tourmaline and Jade stones.

How does the BioMat work?

The Healthy Line BioMat combines several therapies into one wellness-defining experience. These therapies include Hot Stone Therapy, Far Infrared (FIR) Therapy, Negative Ion Therapy and PEMF Therapy. The use of heated gemstones greatly amplifies the energetic benefits of the mat, the greater variety of gemstones increases this process. FIR rays are naturally absorbed into our bodies from the sun. When using the Inframat Pro, you are exposed to these rays of invisible light which can increase oxygen movement while decreasing pain and inflammation. Negative ions attract harmful positive ions which can help reduce the number of toxins and harmful metals from your body. Finally, PEMF therapy is the application of magnetic fields of a particular frequency to the body (7.83Hz). These specific waves are most in line with the Earth's natural magnetic field mimicking its frequency and intensity.

What can it naturally manage within the body?

Chronic pain, fatigue, detoxification, relax sore muscles, improve blood circulation, revitalize energy levels, decrease inflammation, improve the immune system, balance pH and many more!

Contraindications:

Pregnancy, varicose veins, open wounds, bypass surgery, pacemakers, muscle relaxers, blood thinners, decreased skin integrity, and temperature sensitivity. Should you have any questions or concerns, please consult your medical professional prior to this service. The information shared here is provided by the manufacturer. The Amethyst BioMat is not a substitute for appropriate medical treatment.

What to Expect:

Pre-treatment and post-treatment beverages to improve metabolic functions and toxin removal, a private, calming environment with soothing music, and a variety of essential oils to choose from to enhance your relaxing experience.

45 minute session for $35 or add this service to any massage or facial for a complete comprehensive experience. Packages of 3 are available for $100 and include an amethyst gemstone.

Sacred Cacao Ceremony

Enjoy the 2,000 year old tradition of medicinal cacao in a healing and centering environment. Cacao beans and nibs, not to be confused with cocoa powder or chocolate, has numerous health benefits. Known by the Mayans as "Food of the Gods," cacao is high in antioxidants, contains many healthy vitamins and minerals including magnesium, improves heart function, can help manage depression, reduces appetite, is anti-aging, detoxifies the liver, builds strong bones, regulates blood pressure, reduces PMS symptoms and has many more benefits!

Cacao is also spiritually beneficial to the mind and body as it connects you to Mother Earth. Indigenous people used ground cacao beans mixed with pure rainwater and flowers to anoint children during baptisms. Chocolate was considered by the Mayan and Aztecs as the blood of the Earth. Humans and the Earth were thereby related to each other in this sacred manner. It was also used for betrothal and marriage ceremonies, for worship of the gods, during funeral and burial ceremonies, and valued so highly it was also used as currency.

Once only used by the royal houses and nobility of the Mayans and Aztecs, cacao is now available to us to use daily or ceremoniously. Enjoy this ancient drink as part of a private session with your facilitator as we lead you into a relaxed state. Our ceremony begins with a Palo Santo cleanse, next we set our intentions individually as we prepare the cacao to be consumed. Music and sound healing may also be used during your ceremony. Cacao is a heart expander and mind opener, those who have experienced the ceremony have also found it to increase creativity, cleanse negativity and connect to the divine within themselves. It is a powerful tool used to go deeper into your inner healing. You are encouraged to meditate, visualize and journal during your time to receive clarity in the areas of love, purpose and personal growth in your life.

$30 (additional participants may join your ceremony for $5 each).

Please do not eat 2 hours before the ceremony to let the cacao have its full effect. Call Escapes Spa for any questions or to book this specialty service. Thank you.

Our ceremonial drinking chocolate is sourced from certified organic farms. It is a sugar free, vegan, GMO and soy free, whole food. You may also choose to add chili powder, honey, agave syrup, ashwagandha, or cinnamon to add to the natural flavor of cacao.

Ear Candling

Many famous civilizations have practiced the healing treatment of ear candling including the Aztecs, Greeks, Romans and Aborigines. The most noteworthy people in America to practice this treatment were the Hopi Indians of the Grand Canyon region in Arizona. The term "candle" can be misleading as they are hollow, wick-less tubes made from cotton, flax or hemp fibers infused with beeswax.

Ear candling may be used to alleviate symptoms of colds, earaches, excessive ear wax, allergies, headaches, migraines and many others!

How do ear candles work?

A hollow tube is gently inserted into the ear canal. When lit at the top, the rising air column inside the candle begins to heat up creating a gentle massage and suction effect. This process loosens compacted earwax and debris. Our treatment also includes lymphatic massage of the area and the application of Willow bark oil.

Contraindications:

Perforated ear drum, artificial ear drum, ear tubes, eczema or dermatitis of the outer ear, cochlear implant, current or recent infection, under the influence of drugs or alcohol, acute infectious diseases, fever, diarrhea or vomiting, recent head or neck injury, skin infections and pregnancy. Please consult your medical professional with any questions or concerns prior to receiving this service.

$25. Please allow 10-15 minutes per ear, one candle per ear is applied during this 30 minute treatment.

Himalayan Salt Foot Detox

You will begin your foot session in our hand hammered Ayurvedic copper bowl filled with healing salts and floating herbs. After your warm foot soak you will be hand dried and your feet will be placed on heated salt foot detox blocks. Sink into comfort as the salt naturally draws out toxins from the body and eases your aches and pains. Himalayan salt is also naturally antiseptic and hypo-allergenic. Your stone therapy session will finish with a light foot massage using our natural jojoba cream.

30 Minutes $25

Ionic Detox Foot Cleanse

The ionic foot machine works by charging sea salt water through electrolysis to attractive positive and negative ions. This type of detoxification dates back to Indian Ayurvedic medicine and in Roman times as a way to draw impurities away from the body.

Toxins are charged particles that circulate through the blood in the foot region. The human feet contain 250,00 sweat glands and 200,000 nerve endings. These toxins are attracted to the opposite charged ions and are drawn out into the water by osmosis and diffusion.

The benefits of the foot detox cleanse can include the purging of heavy metals, balance of the body's pH, reduction of pain and inflammation, detoxification of internal organs, boosting the immune system and many more. It is noted that the the water will change color regardless if the person's feet are in it or not due to water impurities, however there will be 2-3 times more debris in the water when the foot treatment is complete. Please consult your medical professional should you have any questions or concerns prior to receiving this service.

Contraindications:

Pacemaker or other electronic implements, hypertension, organ transplant, pregnancy or nursing, epilepsy, open foot wounds, are undergoing radiation or chemotherapy, and blood regulating medications.

What to expect during the foot cleanse:

A quiet and private room where you will be seated during the 30 minute treatment. A variety of books, calming music and detox teas are also offered to make your foot detox session as relaxing as possible.

$35 for the 30 minute treatment

Packages of 3 also available for $90.

Lifestyles Joyous Infrared Sauna

Enjoy the healing and relaxation of our far-infrared sauna at Escapes Spa. Your body will experience the benefits elicited by moderate exercise with lower temperatures than traditional saunas. Infrared heat therapy heats the body directly with non-visible light spectrum of sunlight to create deeper tissue penetration.

What should you expect during your sauna treatment?

Clients will be in a private room to enjoy their session. Water will be provided by the spa; please stay hydrated before, during and after your time in the sauna. A robe and towels will be provided to each guest, please keep one on while enjoying your time inside the sauna. For those new to a sauna experience, it is recommended to start with a 20-30 minute session. More acclimated clients may choose 25-45 minutes sessions. It is recommended to shower beforehand for optimal health benefits and to maintain a clean spa environment.

What are the benefits of a sauna?

There are many health benefits to receiving sauna treatments. They may include weight loss, increased metabolism, relief of muscle tension, ease of joint pain and stiffness, boost your immune system, increased blood and lymph circulation, body detoxification through sweating, reduced appearance of cellulite, reduced stress and fatigue, improved skin health and appearance, better sleep quality and overall general sense of well being.

Contraindications:

Cardiovascular disease or issues, obesity, diabetes, medications, alcohol or illicit drug use, the elderly, children, those with reduced ability to sweat, hemophiliacs, fever, sensitivity to heat, pregnancy, menstruation, acute joint injury, surgical implants, pacemakers and defibrillators.

All clients will be required to fill out a medical form and a waiver of liability before their session begins. Should you have any questions or concerns in regards to receiving a sauna treatment, please consult your physician PRIOR to this service. Should you feel sick, light-headed, sleepy or have any other physical issues while in the sauna, please end your treatment immediately.

45 minute private sauna sessions are $35. They may also be combined with any of our many other services, such as before or after a massage session for a complete body relaxation experience.

Infrared Sauna Blanket Treatment

Similar in benefits to our beautiful full sized wood sauna, this service allows the client to relax on a massage bed while the sauna blanket heats the body. This multifunctional far infrared sauna heating blanket is designed for burning fat, accelerating metabolism, increasing circulation, reducing inflammation, improves sleep quality, helps remove cellulite, promotes lymph drainage and detoxes the body via sweat. Far infrared sauna treatments heat at a depth of 1.5 to 4 inches into the body.

This treatment can burn 500-700 calories per session. Please drink water before, during and after your session. Light cotton clothing is recommended to be worn during your service. Lotions or perfumes are not recommended to be used before sauna use.

Contraindications:

Cardiovascular disease or issues, obesity, diabetes, medications, alcohol or illicit drug use, the elderly, children, those with reduced ability to sweat, hemophiliacs, fever, sensitivity to heat, pregnancy, menstruation, acute joint injury, skin disorders, headaches, claustrophobia, surgical implants, pacemakers and defibrillators.

All clients will be required to fill out a medical form and a waiver of liability before their session begins. Should you have any questions or concerns in regards to receiving a sauna treatment, please consult your physician PRIOR to this service. Should you feel sick, light-headed, sleepy or have any other physical issues while in the sauna, please end your treatment immediately.

30 minute private sauna blanket sessions are $25.

Armpit Detox Session

The purpose of this service is the detoxification of the body by ridding toxins that have built up on the skin. Research also suggests it may boost the immune system and lower breast cancer risk. The goal is to stop using harmful chemical deodorants and antiperspirants. Once these chemical based deodorants stop being used, the build up will cease and toxins can start to leave the body.

Why stop chemical based deodorants?

Research suggests that there is an association between the use of deodorants/antiperspirants and breast cancer. There are many toxic ingredients in deodorants including aluminum, parabens, triclosan, propylene glycol, talc and phthalates (fragrances). Skin irritations and allergic reactions are other possible side effects of artificial deodorants. Finally, these harmful and toxic products can be ineffective and not needed in many people. Sweat in itself is almost odorless; smells in the armpit areas are caused by bacteria not sweat.

What does our detox session entail?

The client is asked to relax on our massage table as we apply a clay mask to the armpit area. This mask is allowed to sit on the area for approximately 15 minutes. It is removed with hot towels and vinegar is applied to the skin to neutralize bad bacteria (provided the client does not have skin sensitivities). Finally, the client will receive a Himalayan salt stone to replace their current deodorant for home use; our provider will explain to the client how to use the stone so that they may transition away from conventional deodorants.

Detox Session and Salt Stone deodorant: $25

Chakra Light Therapy

This form of chromotherapy uses the 7 chakra colors to balance and harmonize the body. Chromotherapy or light therapy uses wave-lengths of color light to positively alter the biochemistry of the body to promote deep healing.

What are Chakras?

There are 7 chakras in the human body, each one vibrates at its own unique frequency. Energy flows through the chakras from one part of the body to another. If your chakras are blocked, your body's energy may become stuck. This may feel like emotional distress, spiritual disconnection, or physically drained.

The first chakra is called the Root Chakra. Its color is red for energy. It stimulates brain wave activity, circulation, awakens us and energizes blood flow. The second chakra is called the Sacral Chakra. Its color is orange for joy. This color stimulates the appetite, colon, digestion, and physical relationships. The third chakra is the Solar Plexus. Its color is yellow for wisdom. This chakra connects us to our will and personal power, improves mood, relieves depression and also helps in the body's digestion. The fourth chakra is the heart. The heart charka is green and calming. This color balances our nervous system, soothes the mental state and comforts your emotional relationships. It is connected to Love. The fifth chakra is the Throat Chakra. Its cooling color is blue. The throat chakra is for respiratory health and counteracts hypertension. It is also tied to the proverbial throat by connecting you to your ability to communicate and speak your truth. The sixth chakra is the Third Eye. Its color is indigo for healing. This is connected to foresight and intuition. It is also good for sinus problems and immunity. The seventh charkra is the Crown Chakra. Its cleansing color is violet. This color strengthens, purifies and awakens the body to our spiritual self.

What to expect:

Deep relaxation, calming of the mind and thoughts, subtle energy shifts, elevation of mood, release of negative emotions, spiritual insights, better sleep and reduced anxiety.

You will be in your own private room to enjoy your session. Healing frequency music will be played during your light therapy. You may choose from 7 different Hz playlists designed for your particular focus of healing.

25 minute session: $25

45 minute session: $45

Optional 60 minute luxury experience: $75

Escapes Spa is pleased to offer a luxurious experience of the charka light therapy, healing frequency music, heated amethyst bio-mat bed, and custom aromatherapy.

Add Ons:

Chakra light therapy also compliments well with foot reflexology or Reiki. Ask your practitioner about these added options should you be interested.

For those seeking further detox services, Escapes Spa also offers Lymphatic Drainage Massage, Body Salt Scrubs & Dry Brushing. These treatments can be found in descriptive detail under our "Massage" tab.


Spa Packages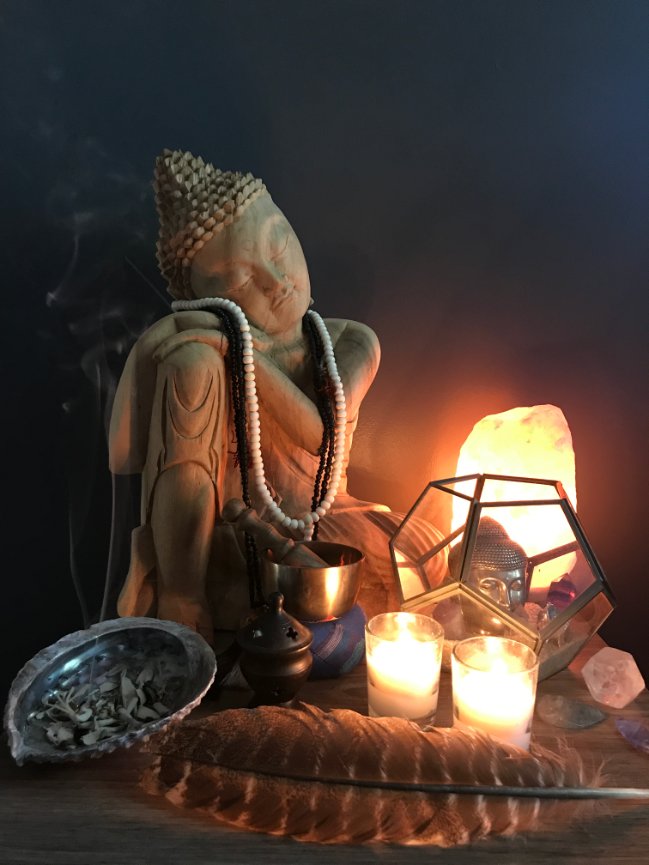 "Buy 4, get one FREE" spa packages†

(Get 5 identical services for the price of 4!!)

Buy 4 massages, get 1 massage FREE

When you buy 4 of the same massage services at one time, you'll receive a 5th one FREE!

Buy 4 manicures, get 1 manicure FREE

When you buy 4 of the same manicure services at one time, you'll receive the 5th one FREE!

Buy 4 pedicures, get 1 pedicure FREE

When you buy 4 of the same pedicure services at one time, you'll receive the 5th one FREE!

†For instance, when you purchase 4 60 minute Deep Tissue Massages at the same time, you will be credited 1 additional 60 minute Deep Tissue Massage at no cost to you. This pattern applies to any one type and time of massage service, as well as any one type of manicure service or any one type of pedicure service.


Specials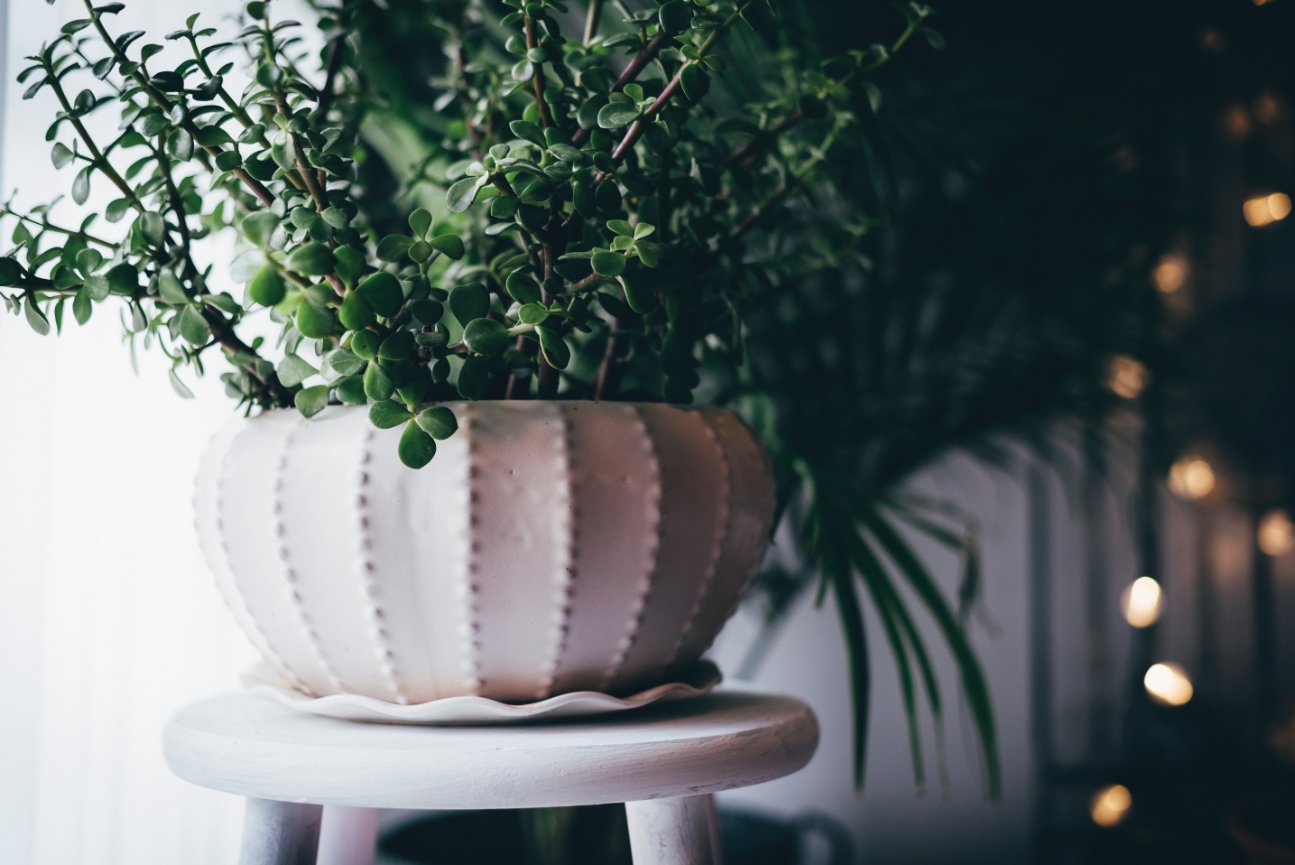 Refer a Friend Program:
Refer a friend to Escapes Spa, when they book and receive an appointment with us you BOTH receive $10 off your current or future service(s).
~Please refer to our Escapes Spa Facebook Page* for our weekly specials~
Click this link to access*